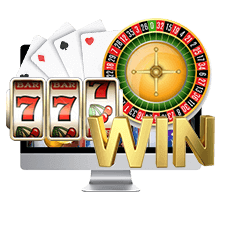 If you've only played casino games in a South African land-based casino, or somewhere else for that matter, or have never gambled before, one thing is likely to come as a shock if you try online gambling; games you never even heard of will suddenly be at your fingertips.
Top online gambling providers, like our #1 online choice Springbok Casino, are always trying to entice new customers and build customer loyalty, and offering a huge range of casino games. It can be a little bit overwhelming for those who've only played in land-based casinos or are completely new to gambling, which is one reason that most online casinos allow you to play for fun before you deposit any real money.
Practice mode lets you get a feel for those casino games you may not have tried before or haven't played in a while. Rest assured that there's pretty much zero chance of playing for real by accident in a casino. Most South African online gambling players have to make a deposit before this is possible but there are some no deposit casinos too. All casinos make it VERY clear whether you're playing casino games in practice mode or for real money.
Stay safe in trustworthy online casinos
Make secure real money deposits and withdrawals
Choose from a range of the latest and most popular casino games
"There are so many casinos, games and gambling providers out there, it's difficult to know where to start. We've narrowed it down to only the best."
If you're in practice mode, there's no wrong answer. Maybe pick one of the casino games you've always wanted to try, give the rules a quick scan and start playing - that really is the best way to get a feel for a new game and, since you're not playing for real cash, any losses you experience don't matter. Unfortunately, the same is also true of any big wins you might have.
If you decide to deposit some ZAR and play with real money, it's wise to either pick a game that you're familiar with or pick one of those staple casino games that everyone has at least vaguely heard of. There's no need to try Multi-ball roulette when regular roulette will do. Here are a few of our top picks for beginners:
Blackjack - A favourite not only in South Africa, but all over the world. Try to beat the dealer's hand with your own without going over 21.
Baccarat - Enjoyed by high rollers and casual gamblers alike, baccarat is great for beginners because you don't have to make too many decisions beyond choosing a hand to bet on.
Slots - Choose between regular (for 'safe' players) or progressive (for those who like a risk), and just keep spinning until you hit the jackpot.
Roulette - Choose the number/colour/range of the slot where the spinning ball will land and keep your fingers crossed that Lady Luck is with you.
Sic Bo - Try Sic Bo because it's very easy to play and is steadily growing in popularity. The game is easy to learn but hard to master.
Keno- If you're in the mood for something different, Keno is available to SA gamblers too. Pick your numbers and be entertained.
Video Poker - Usually offered in place of real poker, as there are lots of separate sites that specialise in poker. Plays like a mix of poker and slots.
Of course, if you're playing with real money (i.e. not in practice mode), you might want to pick a game you're familiar with when gambling. Games where you're not quite sure of the rules are best played in practice mode until you're 100% confident. But do make sure you try a few - you'll never know which games you're a natural at until you've tried them.
There are so many casinos, games and gambling providers out there, it's difficult to know where to start. Well, we've narrowed it down for you with this list of some of the best, so go exploring and find one you love.
Play now at Springbok Casino and get R11,500 free!