Casino.co.za is your one-stop site for information on gambling in South Africa. We provide a comprehensive review service to alert our readers to the best gambling options for South Africa, as well as which casinos to avoid. On our pages you'll find reviews of both online and land-based casinos as well as information on the best bonus offers, payment options, game reviews, and rules and even a beginners' guide for new players. Our expert team of casino veterans has a wealth of gaming experience and we are happy to share our knowledge with our readers to ensure that you get to experience the best gaming available in South Africa.
Our Team in Numbers
55 combined years of experience with casino & sports gambling
40+ hours a week spent playing the latest releases
A combined age of 120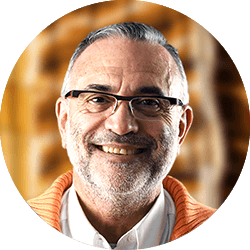 Mark
Senior Content Editor
Favourite Game: Blackjack
An industry veteran of 15 years, Mark specializes in classic casino games such as baccarat, blackjack, roulette, and craps. He is an expert on casino table game strategy and skills and is happy to share that knowledge on these pages.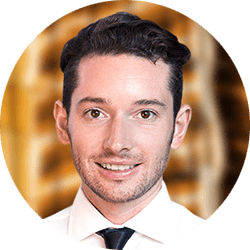 Craig
Game Reviewer
Favourite Game: Slots
One of the younger members of our team, Craig is a slot game enthusiast who is always on top of the latest releases. From classic three reel games to the latest video slots, Craig provides expert analysis on the hits and misses of the slot gaming world.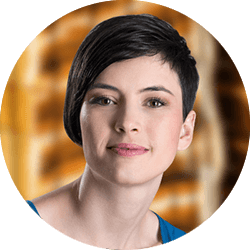 Joanne
Senior Casino Reviewer
Favourite Game: Craps
Having worked in the gaming industry for over 10 years, Joanne has an unrivalled knowledge of the ins and outs of both land based and online casinos. She understands which casinos offer the best value bonuses, and which should be avoided at all costs.
How We Sort the Best from the Rest
When it comes to casino gaming in South Africa, we aim to provide a comprehensive guide to enable you to find the best casino for your needs. Our expert team takes a number of factors into consideration when we review sites, including the following:
Game Selection
We make a point of checking out the quantity & quality of all games offered at an online casino.
Security
Secure fund & information transfers are a must when we're looking for top South African casinos.
Payment Methods
A good selection of South Africa friendly options should always be available.
Deposit/Withdrawal Speeds
Fast deposit/withdrawals times are vital for online casino lovers.
Mobile-Friendly
A high quality mobile gaming option is a sign of a top quality site, offering a seamless experience regardless of the platform the casino is played on.
Bonuses & Promotions
We're always on the lookout for bonuses for new & existing players, including VIP schemes to reward loyalty.
The points in this list are crucial when it comes to choosing an online casino, as these should be the standard expectations from a modern and reliable gaming site. Game selection, security, and payment methods are listed first for a reason, as these are hugely important factors that go towards ensuring a safe and enjoyable online gaming experience.
While the vast majority of online casinos are perfectly secure and operate in a fair manner, there are always a few rogue sites which do not act in the best interests of players. Although you can be sure that any sites recommended on these pages have passed a rigorous inspection, if you're planning to join other online casinos you should always be wary of fraudulent operators. Below we have listed some of the factors which cause disreputable casinos to become blacklisted:
Operating without a recognized gaming license
Refusing to pay players money owed
Forging credentials or using expired certificates
Engaging in unethical marketing or business practices
Offering games that aren't random
Failing to honour bonuses and promotions
Lacking sufficient customer service
Neglecting player privacy and security
Scammy online casinos give the industry a bad name, and we don't want to do anything to keep them in business. That's why we will highlight any rogue casinos which you need to avoid, and only recommend the best of the bunch.
Both online and land-based casinos each have something to offer to discerning players, and both have their pros and cons. Let's take a closer look at a comparison between online and offline casino play:
Bonuses
Available to all
Mainly benefits high-rollers
Atmosphere
Improved social aspect
Great entertainment
Jackpots
Superior jackpots
Large jackpots available
Games
200+
Limited due to space
Flexibility
Ultra-convenient
Potentially difficult to access
Feel free to contact us with any concerns or queries you may have, and our expert support team will be glad to assist. Simply email us at team@casino.co.za and we will endeavour to respond to you at the earliest opportunity.
Casino.co.za does not host, provide, or operate any gambling games. Neither do we own or operate any of the sites that are recommend on our site and are independent from them. At Casino.co.za we do everything possible to ensure the accuracy, but we cannot be held liable for anything errors on this site or any action taken as a result of erroneous information found on this site. Be aware that gambling can result in losses and Casino.co.za is not liable for any such losses you incur. Also, you should make sure that gambling online confirms to the laws of your country of residence.